Gabriel Afolayan is a famous Nigerian actor and singer. He is famous as a musician under the stage name G-Fresh. This Gabriel Afolayan biography reveals many interesting facts about the renowned entertainer, his net worth, and his relationship.
Gabriel Afolayan, also known as G-Fresh, is one of the best representatives of Nigeria's entertainment industry. Here is everything you need to know about the life and career of the multi-award-winning celebrity.
Profile summary
Stage name: G-Fresh
Date of birth: 1 March 1985
Age: 36 years (as of 2021)
Place of birth: Lagos, Nigeria
Marital status: Married Wife: Adebanke Afolayan
Net worth: $500,000
Profession: Actor, singer
Gabriel Afolayan biography
The actor hails from Kwara State, Nigeria. He was born to Adeyemi Afolayan and one of his wives.
His father was a famous person in Nigeria, best known under his stage name of Ade Love. He was considered one of the pioneers of the Nigerian Nollywood industry.
When it comes to siblings, Gabriel has two brothers and two sisters:
A brother Kunle (30 September 1974). He is a movie producer and director.
A brother Aremu (2 August 1980). He is also an actor.
A sister Moji (5 February 1968). She is a popular Nigerian actress, film director, and producer.
A sister Toyin (24 September 1959). She is an actress, best known under the stage name Lola Idije.
How old is Gabriel Afolayan?
He was born on 1 March 1985. As of 2021, Gabriel Afolayan age is 36 years.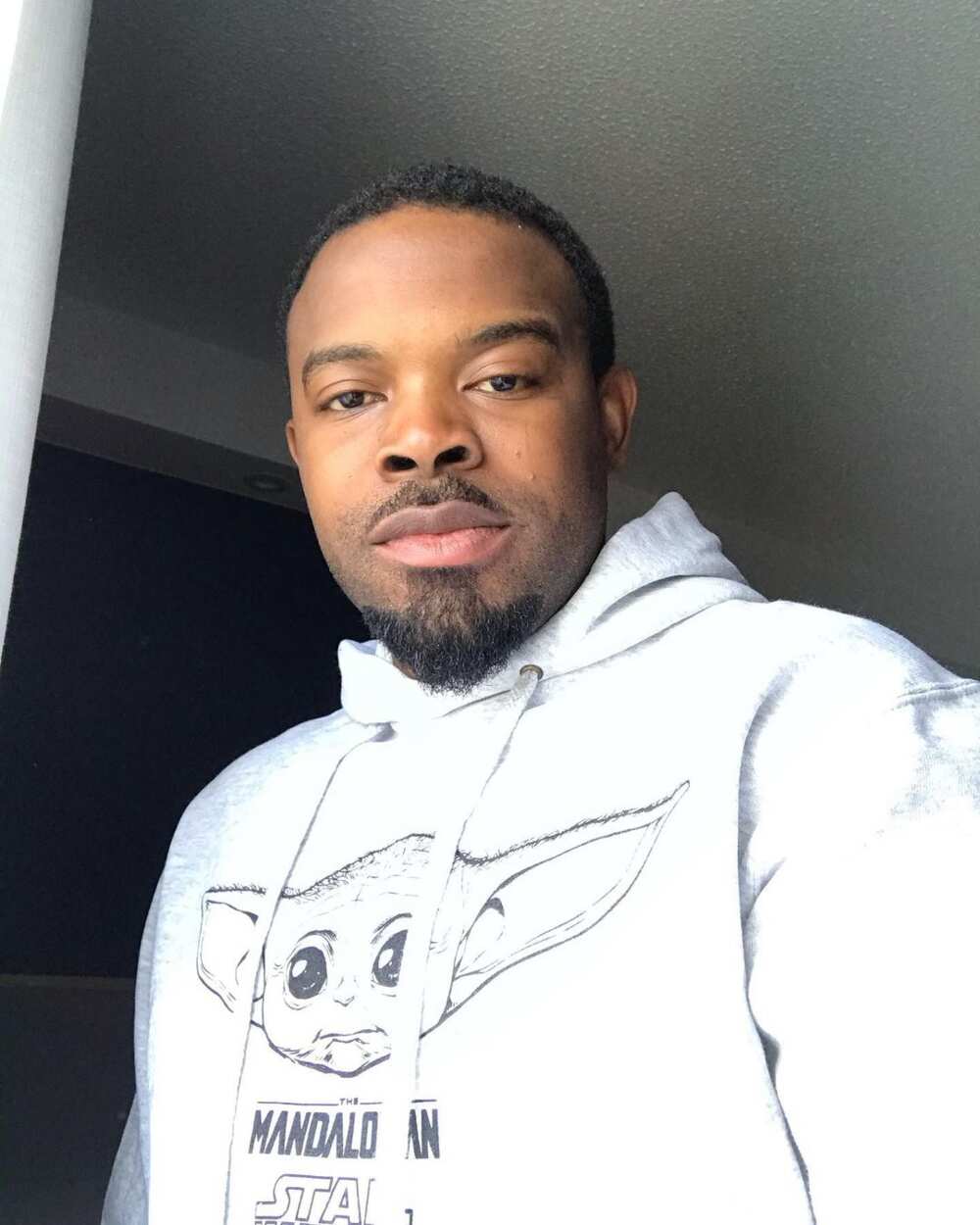 Education
G-Fresh received his primary education in Ibadan. Later on, he graduated from the University of Ibadan with a Bachelor of Arts degree in Theatre Arts.
Music career
Gabriel's music career began back in 1997. He joined a band in Ibadan and signed to Phynix Studio as a backup singer. He released eight albums:
2015 – Songs Collection
2015 – Segi
2016 – Ko Le Ye Won
2016 – Hold On
2018 – Amoke
2018 – Instinct
2019 – So Fine
2019 – Cute Bunny
Here is the list of Gabriel Afolayan songs you will undoubtedly like listening to:
Alantere
All My Love
Amoke
Awelewa
Bebe Toh Duro
Chapters
Cute Bunny
Doesn't Count
Essential
Funky Love
Gamulu
Go Up
Hold On
Ife Wa
Kokoro
Ife Ko Le Ye Won
Kpasi Kona
Meta
Money
Orekelewa
Original
Ontemi
Plug It
Ready
Real Talk
Segi
Shogunrege
Sisi Eko
So Fine
Sugar Daddy
Take My Hands
Tin Ba Gbo Kpe
In 2010, the musician established a company – Studio6. The company provides a huge array of services, including film and music production, label management, TV and radio advertising, and programming.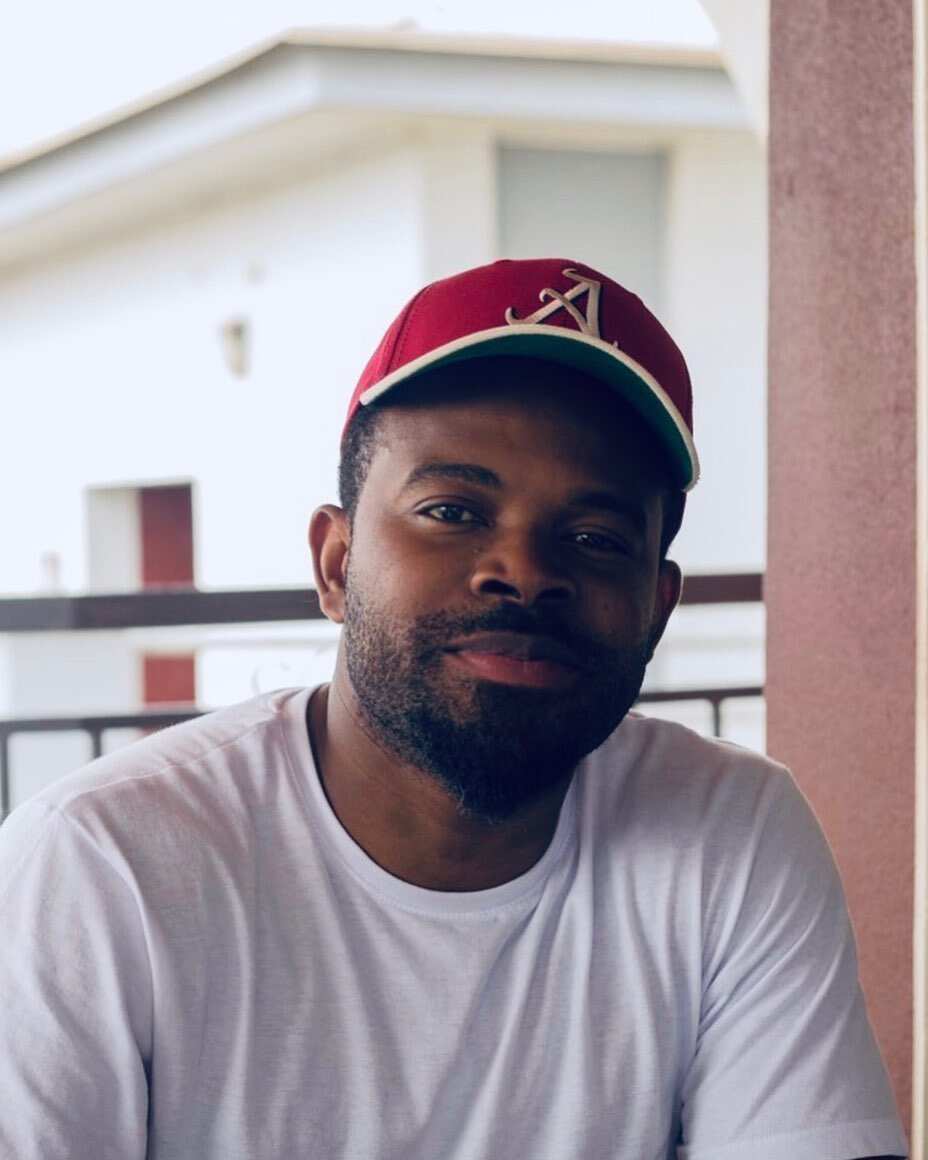 The movie F Opawon by Baba Sala was his acting debut.
In 2013, he won an AMMA award for playing Tavier Jambari in the movie Hoodrush. He got into the spotlight after his appearance in the film Madam Dearest (by Tade Ogidan) and the series Super Story (by Wale Adenuga).
Here are some of Gabriel Afolayan's best movies and TV shows:
7 Inch Curve
A Love LikeThis
Alakada Reloaded
Alubarika
Aramotu
Closet
Codewilo
Coming from Insanity
First Cause (Earned him a nomination for 'Best Actor' in the Nollywood Movies Awards in 2015)
F Opawon
For Maria
Ghetto Dreamz: The Dagrin Story
Glitterati
Gold Statue
Hanatu
Heroes and Zeros
Hoodrush
Kasala
King Invincible
Latana 1 and 2 Lugard,
The Movie
Madam Dearest
Ojuju
Okafor's Law
Oracles Online
Philander
Power of 1
Say Mama
Sharo
Super Story Series
Something Wicked
Tatu
The Antique
Net worth
According to entrepreneurs.ng, the actor's net worth is guesstimated at $500,000.
Is Gabriel Afolayan married?
AdebGabriel Afolayan wife is Adebanke (Banke) Afolayan. The beloveds tied the knot in 2018 after 18 months of dating. Gabriel Afolayan wedding ceremony (traditional) took place in Ibadan.
Among the guests at the ceremony were Adeniyi Johnson, Adesua Etomi, Banky W, Tope Tedela, Tunde Demuren, Mo'Cheddah, and Wole Ojo.
Gabriel Afolayan has his own family now, and it is full of love, care, and passion. Being the brand ambassador for many great companies, he continues to develop an incredible career.