It came as a surprise to a lot of people in Nigeria when it was announced that Nollywood actress and filmmaker Funke Akindele would be stepping into politics and running for the position of deputy governor of Lagos State under the PDP flagship alongside governorship candidate, Abdul-Azees Adediran popularly known as Jandor. The move was definitely surprising to many, and till today, so many people ask why Funke decided to go into politics, as well as why candidate, Jandor, picked her out of everybody as his running mate.
During a recent appearance on TVC's "Your View", Jandor was quizzed about this exact question, and here is what he said.
READ MORE Bolanle Ninalowo Net Worth 2022, Age, Height and More
**Before reading on, please make sure to like and follow my Facebook page (Jide Okonjo) so you don't miss out on any new and interesting lists, articles, and stories that I post every single day. I have a really fun page. If you like my page, you will have fun too. So what's stopping you? Like my page and let's have fun together!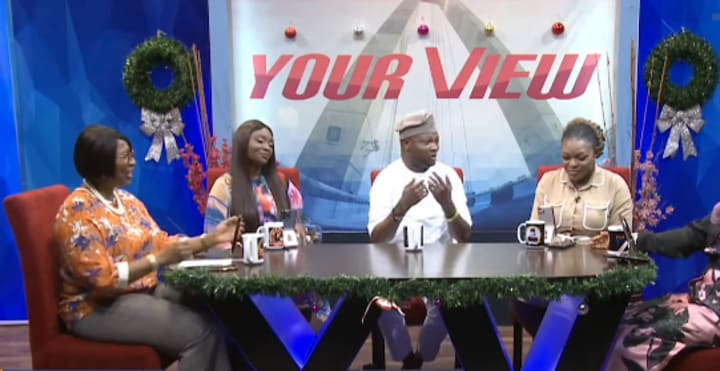 During the show, Jandor was asked "We interviewed Rhodes-Vivour here and he seems to be a very brilliant, intelligent Lagosian and you chose Funke Akindele [as your running mate]. Is it just for the feminine balance, or you just don't think he's as brilliant as we think he is?" He said:
JANDOR: Okay, hmm. I mean, I need to first say this, and I need to first express my disappointment in all of you. She's your friend but on this program, you never for once put up a defense for one of you. A Lagos girl child. That I chose to be my running mate when everybody was hitting hard and saying. What is wrong with Funke? This is somebody that has invested so much into this economy. Mentored young people that Lagos had paid zero attention to. Invested in this economy, employing people and all of that. So I'm just going to tell you that in this game, they speak about politics. "What does she know about politics?"and I ask you, what is politics? It's just a game of numbers. Whoever can give you numbers, I mean, is a better politician. That's one area. They said "what does she know about governance?" I ask what is governance? Because the failure of this twenty-three years have conditioned our head to think it's rocket science to do governance. It's just to see to the well being of the people of Lagos, and using and deploying their resources for the betterment of everybody in the state of Lagos. Nothing more. If this person has had cause to source for funds in her private business, turned it around, made profit. So why should anybody be asking. Rhodes-Vivour just as you said of course is also a very young, successful Lagosian. And for me not to find myself in a situation that we have had in this state before where a governor had to use three deputies, so it is better that I avoid it, and pick somebody that I can work with.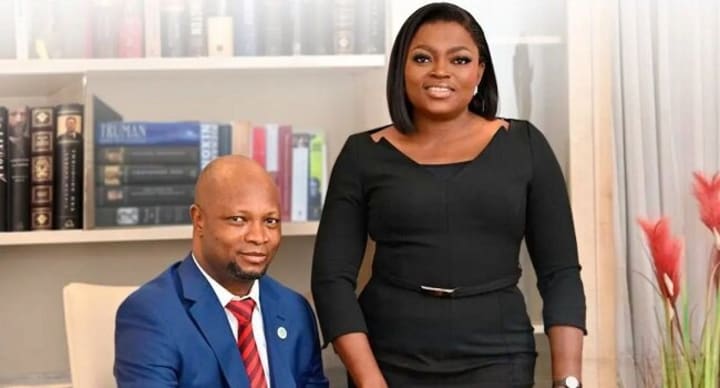 What do you think about what Jandor said and what do you think even now about Funke Akindele's decision to go into politics and run for deputy governor? Let me know your thoughts by leaving a comment either below or on my Jide Okonjo Facebook post.
That's All.