Some of the richest black actresses that will be listed in this list have broken records that were thought to be impossible to break and have attained heights that many several years ago will have deemed impossible. Well, this didn't come to any of the richest black actresses on this list by default, many of them really worked their asses with sweat and blood to achieve whatever success it is that they now enjoy and have become an inspiration to future/younger generations of entertainers mostly females who had thought the industry is reserved only for males.
We'll be looking at the richest black actresses in this list and their net worth including their achievements briefly. Meanwhile, most of the net worths stated in this list are provided by Celebrities Net Worth. In addition, some actresses who are having enormous wealth that is not included in this list were omitted because their primary occupation is not acting/filmology, an exception is only made for Queen Latifah and he's on this richest black actresses list.
Below is the table with the list of the richest musicians in Dubai with the names of each singer and their net worth; 
| | | |
| --- | --- | --- |
| Rank | Name | Net Worth |
| 1 | Halle Berry | $95 million |
| 2 | Queen Latifah | $75 million |
| 3 | Whoopi Goldberg | $60 million |
| 4 | Kerry Washington | $50 million |
| 5 | Jada Pinkett-Smith | $50 million |
| 6 | Gabrielle Union | $40 million |
| 7 | Raven Symone | $40 million |
| 8 | Zoe Saldana | $35 million |
| 9 | Angela Bassett | $25 million |
| 10 | Viola Davis | $25 million |
1. Halle Berry – $95 Million
Halle Berry is the richest black actress in the United States as well as the whole world. She made has made most of her whooping net worth from her career earnings as an actress and from many brand ambassadorships, brand endorsements, and other side business. Aside, from being such a wonderful actress, she is also one of the most prominent in the Hollywood scene.
She received the Best Actress Academy Award in 2002 for her performance in Monster's Ball which makes her the first black actress to receive such a prestigious award and also the first person of color. She has also received more than 25 other acting honors, including a Golden Globe, an Emmy, and a Silver Bear (for Monster's Ball).
In the 2000s, Berry became one of the highest-paid actresses in Hollywood. Halle Berry has also appeared in many great commercial success films like the X-Men film series (2000–2014), Swordfish (2001), Bond girl Jinx in Die Another Day (2002), and the title role in the Catwoman (2004), and she was paid $12.5 million for her role. She appeared in the action movies John Wick: Chapter 3 – Parabellum (2019) and Kingsman: The Golden Circle (2017).
For her contributions to the film industry, Berry received a star on the Hollywood Walk of Fame in April 2007 in front of the Kodak Theatre at 6801 Hollywood Boulevard. By the end of the decade, she had made a name for herself as one of Hollywood's highest-paid actresses, bringing in an estimated $10 million per movie. She leads on this list of richest black actresses in the world.
2. Queen Latifah – $75 Million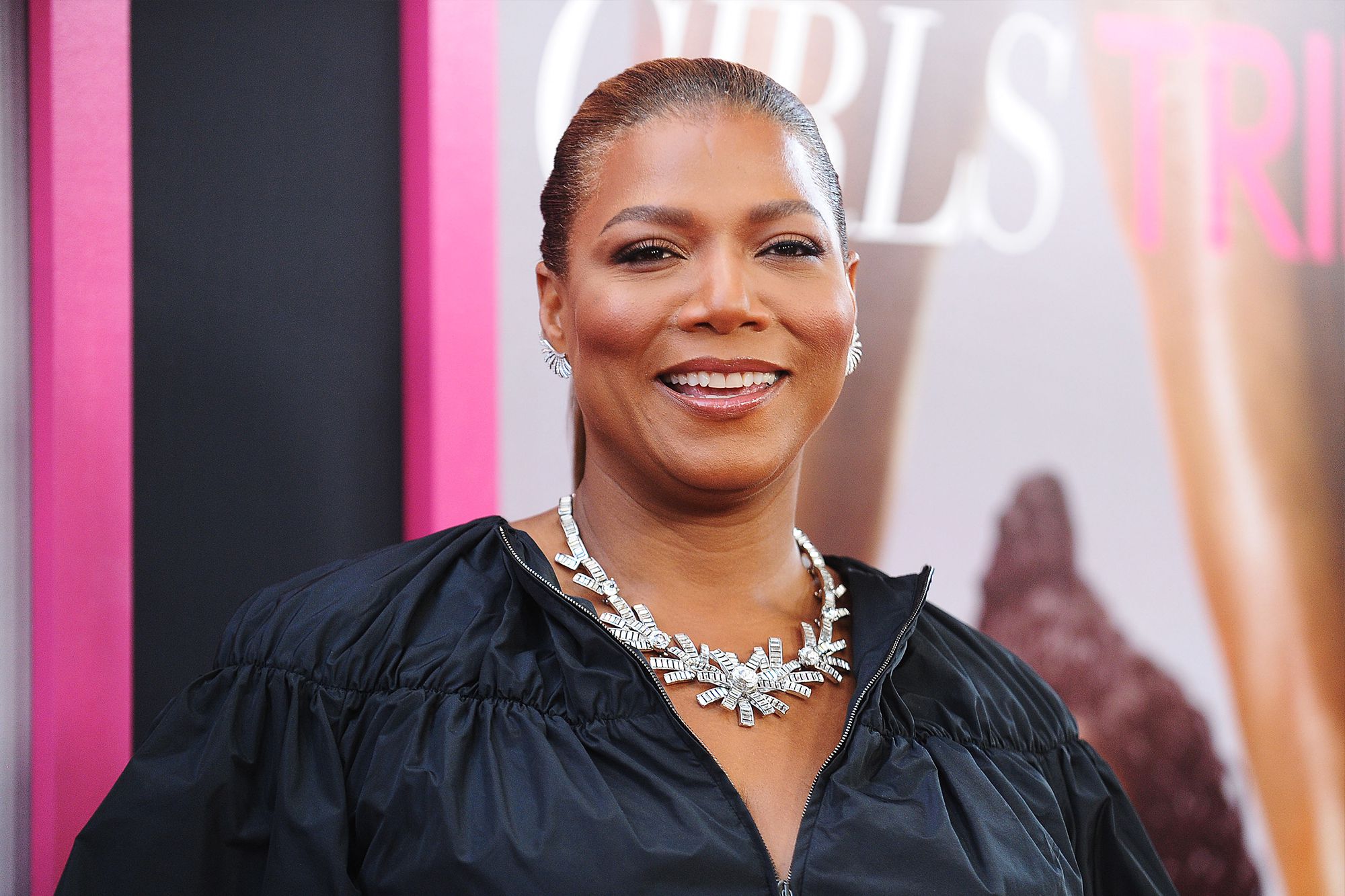 The name which has become a household name actually has a face behind it and we unveil the face briefly and with how much Queen Latifah is worth. With a net worth of approximately $75 million dollars, Queen Latifah is the second richest black actress in the world. Meanwhile, we made an exception by placing her second o this list even though she was a rapper before she is an actress, but we made this exception base on her exceptional acting ability, and the movies she had appeared in praised her ability greatly.
She has acted in several movies, including Taxi (2004), Barbershop 2: Back in Business (2005), Beauty Shop (2005), Last Holiday (2006), Hairspray (2007), Joyful Noise (2012), 22 Jump Street (2014), and Girls Trip (2017). She has also provided voice work for the Ice Age movie series. Latifah won the Primetime Emmy Award for Outstanding Television Movie for her portrayal of blues singer Bessie Smith in the 2015 HBO film Bessie, which she also co-produced.
Latifah is renowned for her work in music, film, and television. She has won several awards for her performances, including a Grammy, an Emmy, a Golden Globe, three Screen Actors Guild Awards, two NAACP Image Awards, and an Oscar nomination. She received a star on the Hollywood Walk of Fame in 2006, making history as the first hip-hop artist to do so.
3. Whoopi Goldberg – $60 Million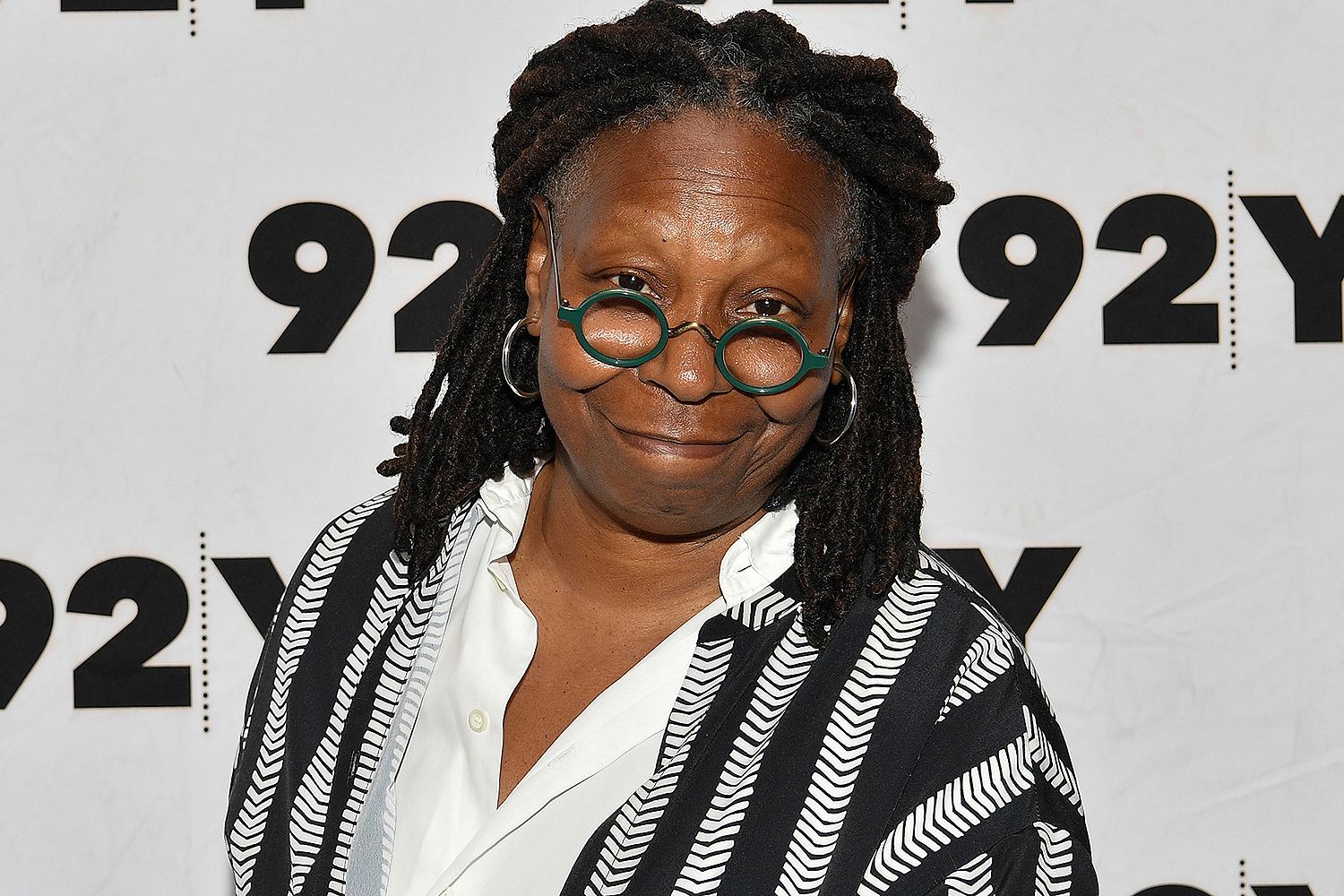 Whoopi Goldberg is an award-winning actress with a net worth of $60 million dollars, she takes the spot as the third richest black actress on the list of richest black actresses in the world.
The American actress, comedian, author, and television personality is one of 17 entertainers who have won the EGOT, which consists of an Emmy Award, a Grammy Award, an Academy/Oscar Award, and a Tony Award. She has won numerous awards. She won the 2001 Mark Twain Prize for American Humor.
Goldberg is one of the co-founders of Whoopi & Maya, a business that produces medical cannabis products for women experiencing menstrual cramps.
She co-starred with Janet Jackson, Phylicia Rashad, Thandie Newton, Loretta Devine, Anika Noni Rose, Kimberly Elise, Kerry Washington, and Macy Gray in Tyler Perry's 2010 film For Colored Girls. In general, critics gave the movie positive reviews, and it made over $38 million worldwide. She provided the voice of Stretch for Toy Story 3 in the same year's Disney/Pixar animated film. The movie earned $1.067 billion globally and was well-received by critics.
4. Jada Pinkett-Smith – $50 Million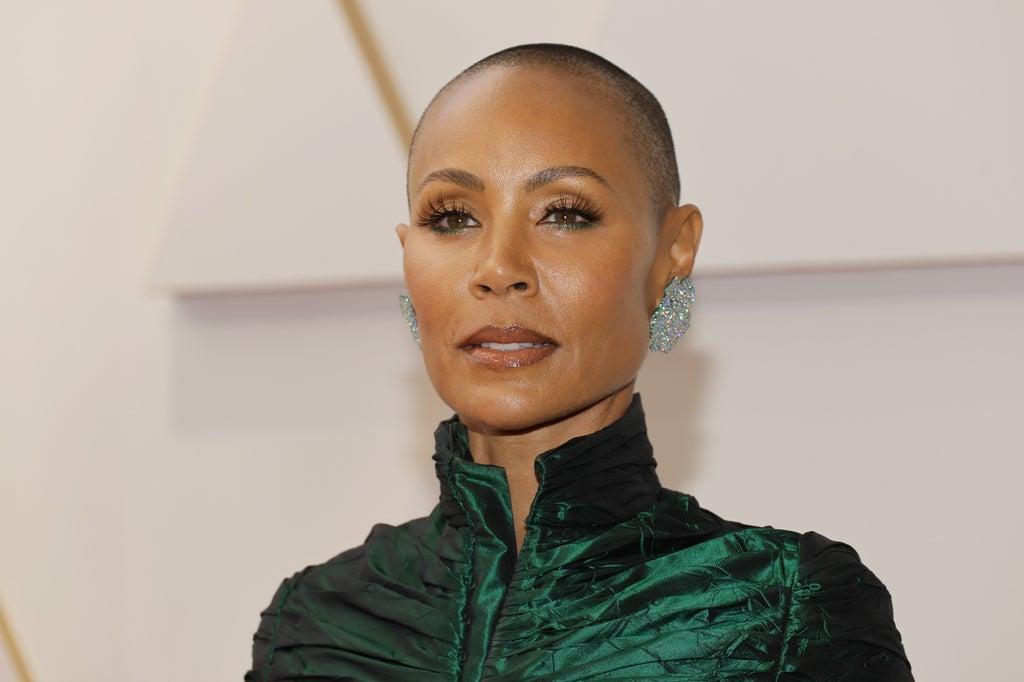 Jada Pinkett is one of the most popular actresses on this list as well as one of the richest black actresses in Hollywood. She is married to the legendary actor Will Smith. Well, she is having a net worth of an estimated $50 million dollars which makes her one of the richest black actresses in the world.
In 1991, the sitcom A Different World gave Pinkett Smith her big break. She then went on to star in movies like Menace II Society (1993), The Nutty Professor (1996), Set It Off (1996), and Scream 2 (1997) before making a significant impact on The Matrix Reloaded (2003), The Matrix Revolutions (2003), and the Madagascar animated films. With starring in roles in Gotham (2009–2011) and Hawthorne while she made her way back to television (2014–2017).
5. Kerry Washington – $50 million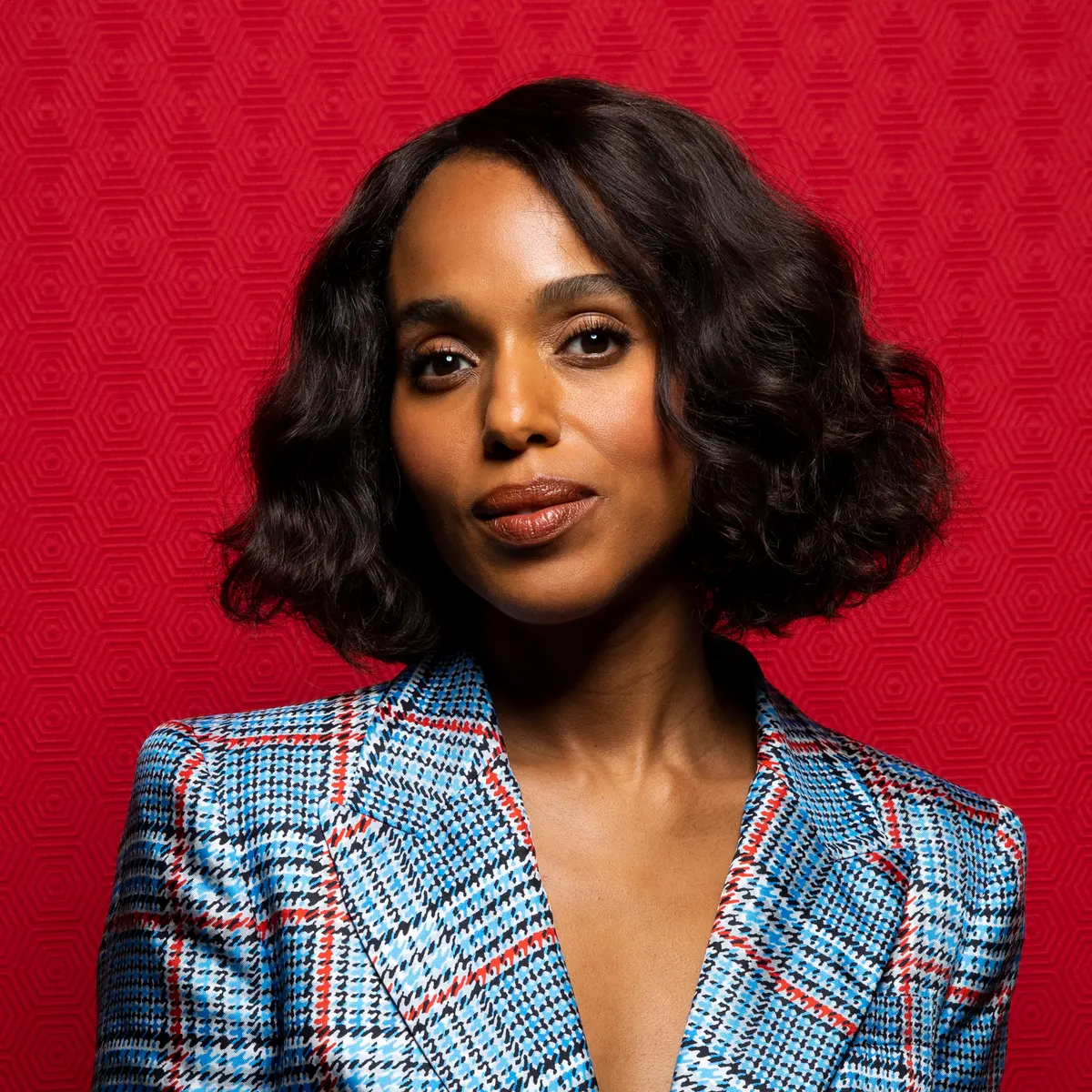 Kerry Marisa Washington is an American actress who is well-known to the public after playing the role of Olivia Pope in the ABC drama Scandal (2012–2018). She received two Primetime Emmy nominations for Outstanding Lead Actress in a Drama Series for her performance, as well as a Golden Globe nomination for Best Actress in a Dramatic Television Series.
She was nominated for a Primetime Emmy for Outstanding Lead Actress in a Miniseries or a Movie for both her performances as Anita Hill in the HBO political thriller Confirmation (2016) and Mia Warren in the Hulu miniseries Little Fires Everywhere (2020). Washington has won a Primetime Emmy Award and five NAACP Image Awards, including The President's Award.
Meanwhile, Kerry was included in the list of the 100 most influential people in 2014 in the Time magazine post, and in 2018 Forbes listed her as one of the top 10 highest-paid actresses in the world. With a net worth of $50 million dollars, she is the fifth richest black actress on this list.
6. Gabrielle Union – $40 Million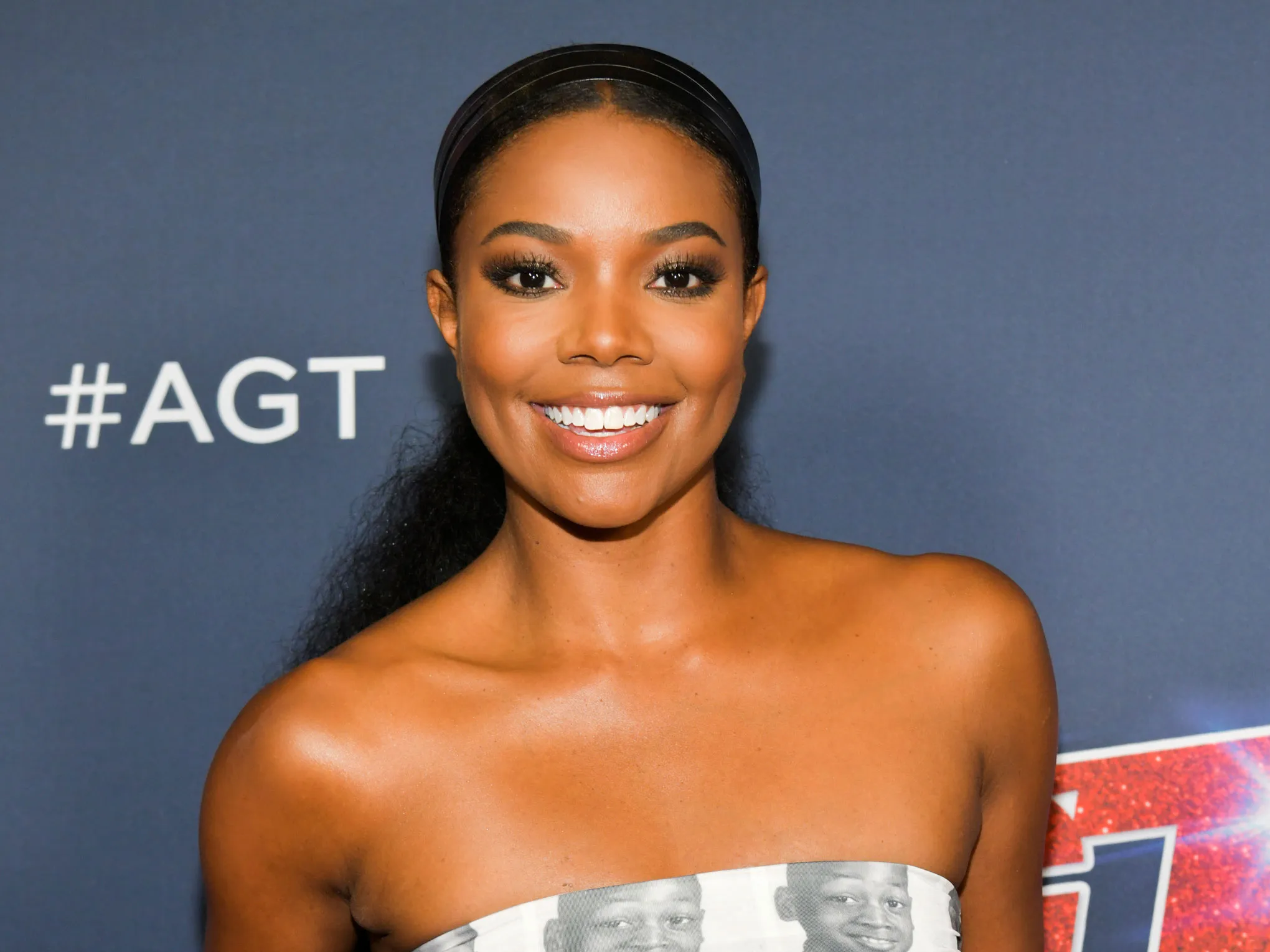 Coming up next on this richest back actresses in the world list is the popular Gabrielle Union who has starred in many commercial success films and also she was once a judge in the American Got Talent show season fourteen.
She became well-known after appearing in the romantic sports drama Love & Basketball and securing her breakthrough part in the teen drama Bring It On.
Union is renowned for her roles in the romantic comedies Think Like a Man (2012), Think Like a Man Too, Daddy's Little Girls, Deliver Us from Eva, and The Brothers (all of which were released in 2001). (2014). Along with the movies Bad Boys II (2003), Cradle 2 the Grave (2003), Neo Ned (2005), and Breaking In (2006), she also had starring roles in the CBS medical drama series City of Angels (2000).
Union debuted in the BET drama series Being Mary Jane in 2013, where she currently serves as the series' star and for which she has won an NAACP Image Award. Currently, Gabrielle is one of the richest black actresses in the world and is also prominent and influential not only in the black community but in the whole of the United States. She is also a writer who has written so many books that focuses on sexuality, womanhood, friendship, race, marriage, and beauty, including children's books that have been rated as best-selling.
7. Raven-Symone – $40 Million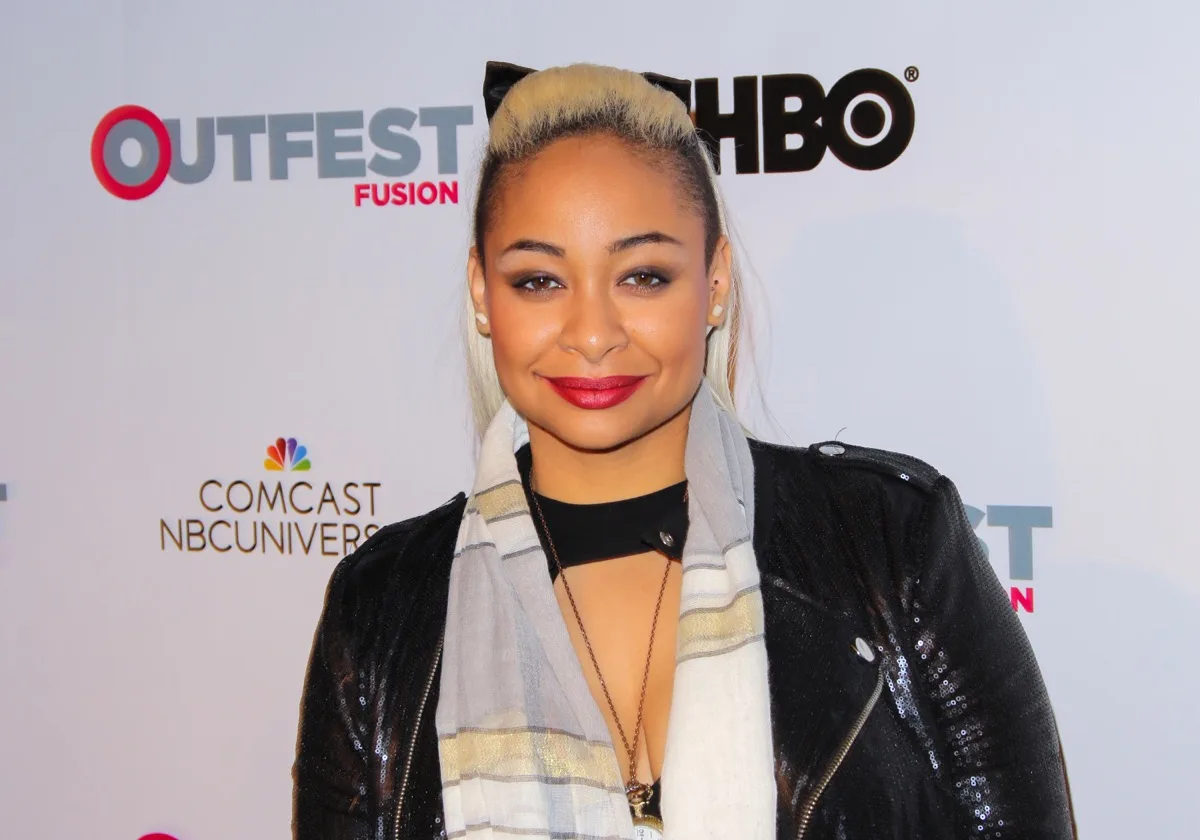 Raven-Symone is the seventh richest black actress in Hollywood and in the world. She came to the limelight and gained popularity starting her acting career as a child actor. She is also a singer who is most known as Raven.
In her early acting roles, Raven-Symoné played the roles of Olivia Kendall on The Cosby Show (1989–1992) and Nicole Lee on Hangin' with Mr. Cooper (1993–1997). For both roles, she received numerous nominations and awards. At age 15, she was cast as Raven Baxter in the Disney Channel television series That's So Raven which ran from 2003 to 2007.
In addition, her filmography includes the box office hits The Princess Diaries 2 (2004), College Road Trip (2008), Dr. Dolittle (1998), and Dr. Dolittle 2 (2001) and so many other successful films like Tinker Bell, Raven's Home Kim Possible, Black-ish and many more.
Furthermore, Raven has been nominated for three Daytime Emmy Awards and has won five NAACP Image Awards, two Kids' Choice Awards, three Young Artist Awards, and five Young Artist Awards. She was listed among the "100 Greatest Child Stars of All Time" by VH1 in 2012.
8. Zoe Saldana – $35 Million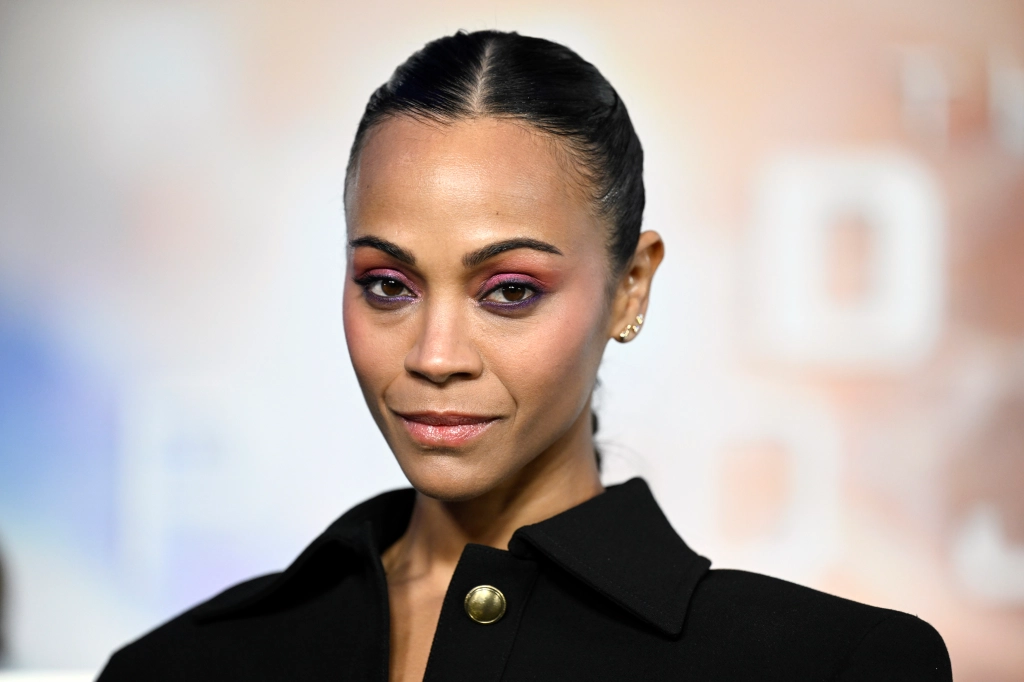 Zoe Saldana is the eighth richest black actress, although she is known for many movies which are huge critical successes more importantly and recently she is known as Gamora, the role she played in the Avenger End games and Infinity Wars as well as Guardians of the Galaxy.
The 2009 high-profile movie starring Saldana was James Cameron's Avatar, in which she played the native hunter Neytiri. The movie Avatar received favorable reviews from critics, earning an 83% approval rating on the review aggregator Rotten Tomatoes. It amassed $2.7 billion in worldwide box office revenue in addition to success in the US and Canada, making it the highest-grossing movie of all time.
Additionally, it became the first movie to earn more than $2 billion globally. At the 36th Saturn Awards ceremony, the movie took home all ten of the ten awards it was nominated for and Saldana took home the award for Best Actress.
Zoe Saldana has starred in many successful films apart from the aforementioned, she has starred in the Star Trek series, Pirates of the Caribbean: The Curse of the Black Pearl, and many more.
Meanwhile, as of 2019, she was the second-highest-grossing film actress of all time, with more than $11 billion in worldwide box office revenue from her films.
9. Angela Bassett – $25 Million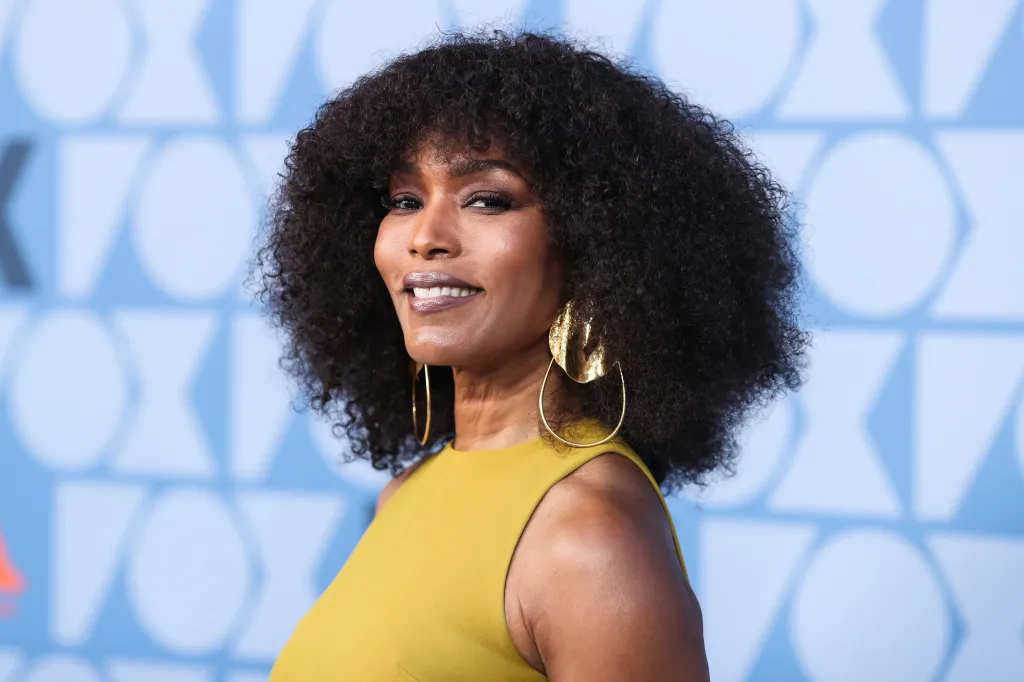 Angela Bassett takes the ninth spot among the richest black actresses in the world. Bassett is one of the most influential actors of all time not only among black communities but in the whole of Hollywood she is one of the most notable actresses.
In the 1993 biopic What's Love Got to Do with It, where she portrayed singer Tina Turner, Bassett made her breakthrough and was nominated for an Academy Award for Best Actress. She then went on to star in a number of critically acclaimed and financially rewarding movies, such as Betty Shabazz in Malcolm X (1992) and Panther (1995), Katherine Jackson in The Jacksons: An American Dream (1992), Voletta Wallace in Notorious (2009), Amanda Waller in Green Lantern (2011).
Meanwhile, Bassett also starred in Olympus Has Fallen (2013) and London Has Fallen (2016) as Lynne Jacobs, and Queen Ramonda in Black Panther (2018), and its upcoming sequel Black Panther: Wakanda Forever which will be released in November 2022.
She has won numerous awards, including seven NAACP Image Awards, a Golden Globe, three Black Reel Awards, a Screen Actors Guild Award, a nomination for an Academy Award, and seven Primetime Emmy Awards.
10. Viola Davis – $25 million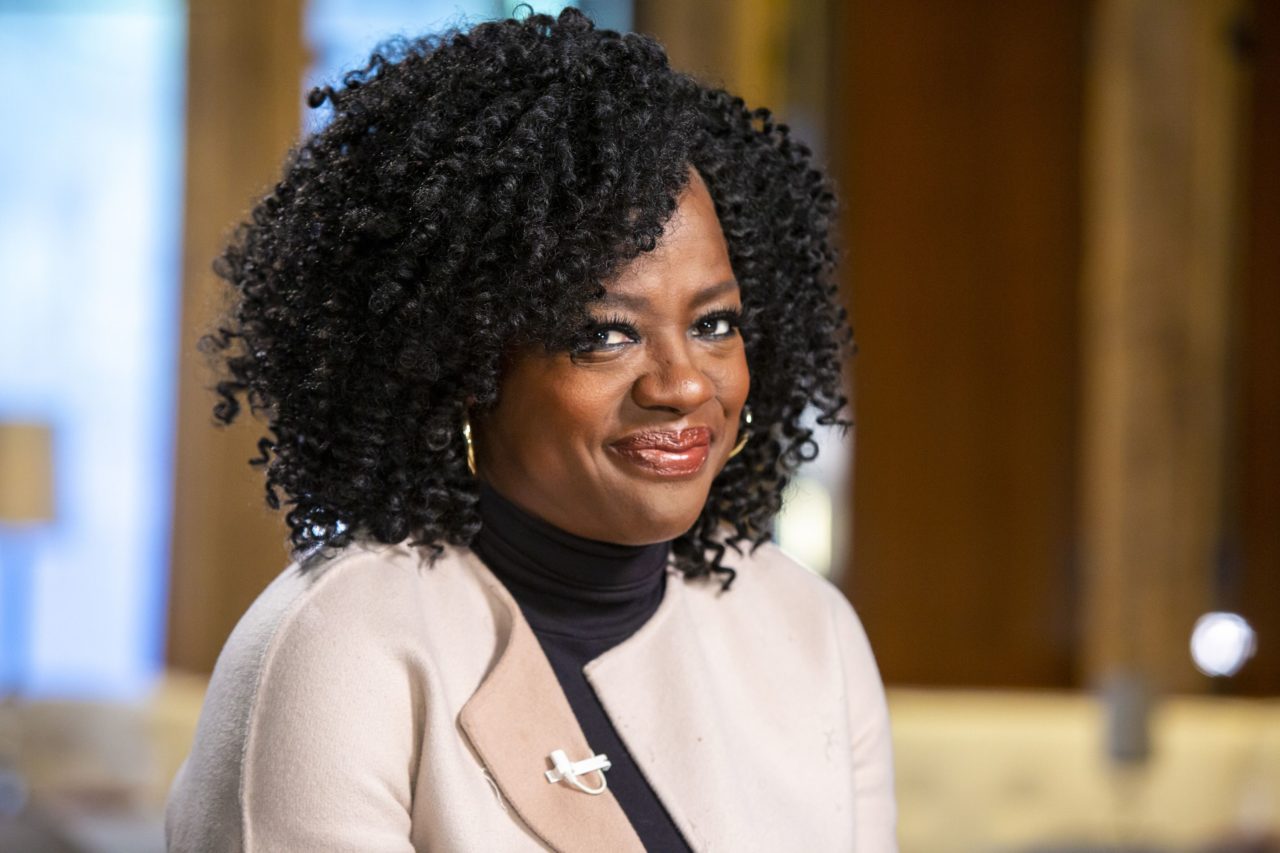 The last actress o this list of richest black actresses is Viola Davis who started her acting career in small theater productions in Central Falls, Rhode Island. She received her degree from the Juilliard School in 1993, and in 1999, she was honored with an Obie Award for her portrayal of Ruby McCollum in the film Everybody's Ruby.
Meanwhile, prior to winning the Tony Award for Best Featured Actress in a Play in 2001 for her portrayal of Tonya in the Broadway production of August Wilson's King Hedley II, she appeared in a number of films and television series in minor roles in the late 1990s and early 2000s. Her role as a troubled mother in the 2008 drama Doubt marked her big-screen debut, and it also earned her a nomination for Best Supporting Actress at the Academy Awards.
She is the only African-American to have won the Triple Crown of Acting, which includes the Academy Award, Primetime Emmy Award, and two Tony Awards. In both 2012 and 2017, Time magazine named her one of the 100 most influential people in the world, and in 2020, The New York Times ranked her ninth among the top actors of the twenty-first century.
Meanwhile, she became the most nominated black actress in Academy Award history with this nomination, and the first black actress to receive multiple nominations for Best Actress.
She is not only one of the richest black actresses but in fact, Davis is one of the most decorated female actresses in film history as well as one of the most prominent and influential actresses of all time. Davis closes this list as the tenth richest black actress.
Top 10 Richest Black Actresses
Below is a quick summary of the richest black actresses and their net worth;
Halle Berry – $95 Million
Queen Latifah – $75 Million
Whoopi Goldberg – $60 Million
Jada Pinkett-Smith – $50 Million
Kerry Washington – $50 million
Gabrielle Union – $40 Million
Raven-Symone – $40 Million
Zoe Saldana – $35 Million
Angela Bassett – $25 Million
Viola Davis – $25 million
BONUS
Taraji P. Henson – $25 million
Vanessa Williams – $25 million
Phylicia Rashad – $25 million
Rashida Jones – $25 Million
Tracee Ellis Ross – $16 Million